Fortnite Chapter 2 has been experimenting with new ideas and concepts – from NPCs flooding the map to hunting and finding wildlife both on land and in water, it seems like Fortnite has been taking inspiration from other games with these new and innovative additions to their Battle Royale extravaganza.
Season 1 – G.I. Joe Series
While Season 1 didn't have too much going for it, it's evident that its storyline and Battle Pass were heavily inspired by Hasbro's G.I Joe series, which Epic later collaborated with over a year later. The 8-Ball vs. Scratch outfit is very much akin to Snake Eyes, and the A.L.T.E.R faction seems to directly reference Cobra.
Season 2 – Hitman Series
Season 2 was very much focused on spies and secret agencies – a theme which Epic didn't really cover up until that point. While literature and film series James Bond seems to be the main influence of the season, we're talking video games here, and I believe Season 2 is very similar to that of IO Interactive's Hitman series. Season 2 introduced features like disguises, henchmen, NPCs and bosses you must target, all of which are present in the Hitman series.
Season 3 – Subnautica
Subnautica is an aquatic-themed survival video game taking place on another planet – and its features are very similar to that of Season 3, like the ability to eat fresh fish caught from the great blue sea. There was also a weird mission in Season 3 that had you send a spaceship that crashed into the sea back to space, and, strangely enough, Subnautica begins with a spaceship crashing into the sea. Season 3's spaceship belonged to the Siona outfit in the Battle Pass, who had an astronaut suit very similar to that of the suits found in Subnautica.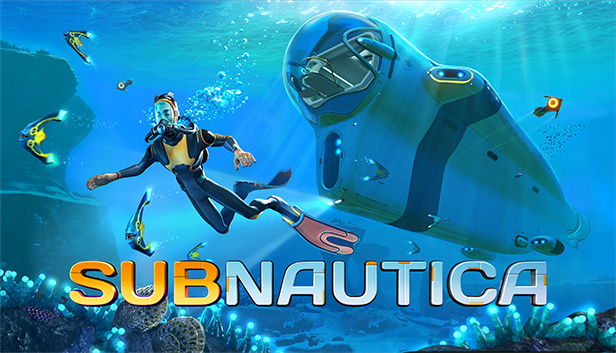 Season 4 – Marvel's Avengers
Marvel's Avengers released around the time Season 4 did, and both revolve around Marvel heroes, particularly, the Avengers. In Marvel's Avengers, you can level up and customize heroes like Iron Man and Thor, which wasn't too far off from Season 4's gameplay. Season 4 also introduced Superpowers, which share similarity to the powers in Marvel's Avengers, and the enemies in Season 4 are also similar to that of the Avengers game.
Season 5 – Lego Dimensions
Season 5 was all about recruiting hunters and characters from across realities, including that of crossover worlds. Sounds familiar? Yes, this premise is extremely similar to 2015's Lego Dimensions. Lego Dimensions focuses on Lego realities and crossover worlds colliding to battle an evil force, where you could collect characters from real stores and visit over 30 hub worlds. Lego Dimensions' crossover roster included superheroes, gaming legends and 80s icons, just like Season 5.
Season 6 – Minecraft
Season 6 is themed around primal instincts, animals and way of life, and the season so far has already shared similarity to 2009's survival game Minecraft. Both have wild animals like wolves and chicken that you can hunt and tame, and Season 6 also recently implemented a crafting system where you can upgrade items through different stages and levels, like what you can do in Minecraft.