The iconic god Kratos from PlayStation's franchise God Of War may be making its way into Fortnite one way or another. Kratos is one of PlayStation's most recognizable characters, and with so few video game collaborations in Fortnite, this will be one interesting mash-up. The newest season, Chapter 2, Season 5, is all about historic hunters, including Roman-esque gladiators, a shape-shifting barbarian and a pancake cowboy? It just makes sense that Kratos would join the particularly weird roster of characters John Jones cooked up.
We got leaks about a Kratos crossover from none other than the official PlayStation account themselves, reporting that they got a transmission from Fortnite.
We also have leaks about what the outfit should look like, pictured down below. This will be the second gaming-themed outfit in the game (After Borderlands' Psycho Bandit) and perfectly matches the cartoony style of Fortnite without removing any important features or details.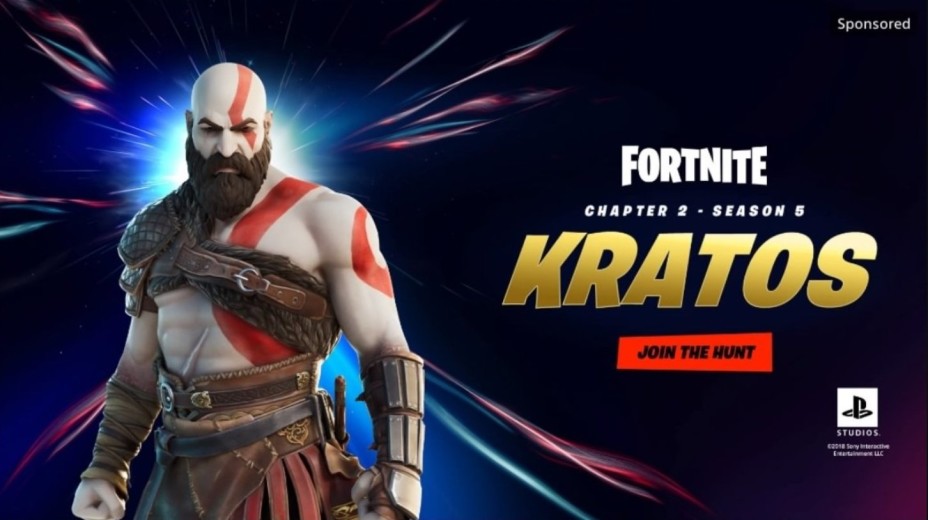 But of course, you can't have a PlayStation mascot without an Xbox one. It appears that Master Chief, the main character of the Halo franchise, is coming in to team up with Kratos, thanks to a source on 4chan. And heck, we could see Mario come in as an outfit, completing the trinity of console mascots.