We truly are in the endgame now. Marvel's Avengers, Square Enix's latest game is releasing this September, and since Fortnite is so tight with Marvel, it makes sense that we'll get some new cosmetics for the game. I expect to see an Iron Man, Thor or Ms. Marvel outfit when the actual game launches, but for now, we have a small item to satisfy fans. We have the Hulk Smashers harvesting tools! In this guide, we go over what they are and how they work.
Reveal
During today's War Table for Marvel's Avengers, we were showed exclusive Marvel-themed harvesting tools: Hulk Smashers!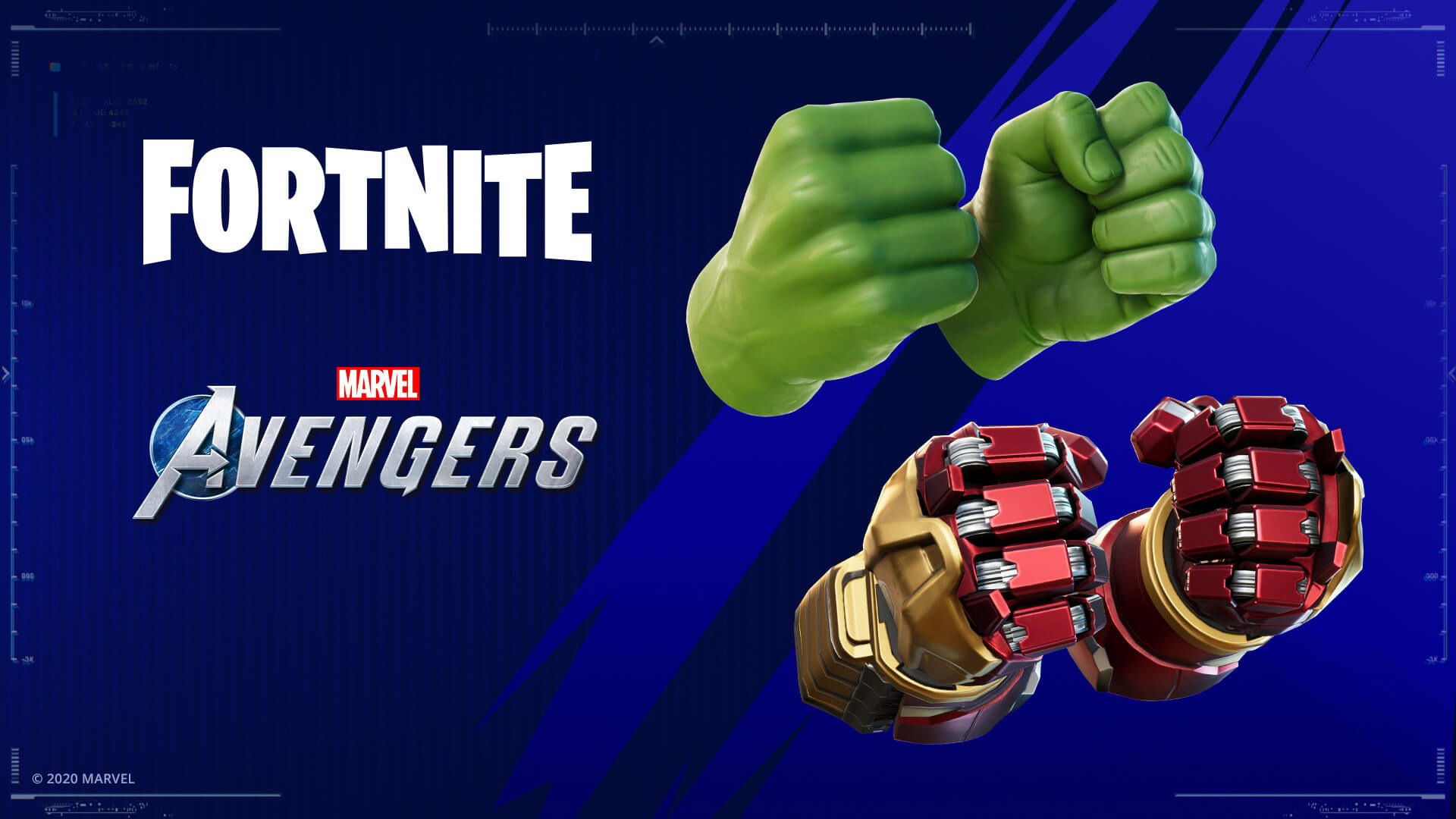 How To Earn The Cosmetic
To get your hands, you must complete 3 HARM challenges on either Xbox One or PlayStation 4 during the Beta that will happen in August. We have full details in another article, and you must be sure to have your Epic Games and Square Enix accounts connected. First, make sure your Xbox Live or PlayStation account is connected to Epic Games, and make sure that is connected to your Square Enix account, the developers behind Marvel's Avengers. We don't wanna see you angry! If you can't join the Beta, don't worry! The harvesting tools will arrive in the Item Shop at a later date.
Update (9/5/20): The harvesting tools have released into the Item Shop!
Here's a look at the harvesting tools! Credit to Pro Game Guides for the image.