The Xbox Series X is coming real soon, and in this guide, we talk about what to expect from the next Xbox, when it'll release and a whole lot more. The Xbox Series X is the fourth Xbox after Xbox, Xbox 360 and the Xbox One! So in this guide, we'll discuss all the current information we have about the fourth Xbox console. So, let's begin.
Release Date
The end of the year is a really popular date to release game consoles, with the exception of the Nintendo Switch from 2017. This is because of the Christmas holiday, and both Sony and Microsoft are planning to release their console around the holidays. Of course, the date is not precise, as the most specific date we can report is simply November of this year, so it could be from right after Halloween, or it could be right before the Christmas fever begins. I'm banking on the latter, but a launch title called Yakuza: Like a Dragon from Sega is slated for November 13, so who really knows. Another supposed launch title, Halo 6, or as it's formally known as, Halo: Infinite, was originally slated for a November or December 2020 release, but has been pushed back to 2021 due to fan backlash.
Games
The Xbox Series X is going to have a ton of games, some from Microsoft, some not. So here is a full list of all Xbox Series X games and their developer:
The Ascent (Neon Giant
Assassin's Creed Valhalla (Ubisoft)
Bright Memory Infinite (Playism)
Call of the Sea (Raw Fury Games)
Chorus (Fishlabs)
Cyberpunk 2077 (CD Projekt Red)
Destiny 2 (Bungie)
Dirt 5 (Codemasters)
Fortnite (Epic Games)
Gears 5 (The Coalition)
Gods & Monsters (Ubisoft)
Halo Infinite (343 Industries)
The Lord of the Rings: Gollum (Daedalic Entertainment)
Madden NFL 21 (Electronic Arts)
The Medium (Bloober Team)
Observer: System Redux (Bloober Team)
Orphan of the Machine (Dynamic Voltage Games)
Outriders (Square Enix)
Scarlet Nexus (Bandai Namco)
Scorn (Humble Bundle)
Second Extinction (Avalanche Studios Group)
Senua's Saga: Hellblade II (Ninja Theory)
Sherlock Holmes: Chapter One (Frogwares)
Tom Clancy's Rainbow Six Quarantine (Ubisoft)
Tom Clancy's Rainbow Six Siege (Ubisoft)
Ultimate Fishing Simulator (Ultimate Games S.A)
Vampire: The Masquerade: Bloodlines 2 (Paradox Interactive)
Warframe (Digital Extremes)
Watch Dogs: Legion (Ubisoft)
WRC 9 (Nacon)
Yakuza: Like a Dragon (Sega)
The Xbox Series X will also almost every Xbox One game and a select few from the first 2 for backward compatibility, which is a fancy thing the Xbox consoles always have which allow older games to be playable on current consoles. Obviously that defeats the purpose of getting an older console in the first place, but it still serves as a cool thing Microsoft consoles have that others don't or have tried to do and failed. These are just going to be original games that will release around the Xbox Series X's launch.
Price
Video game consoles are becoming more and more expensive, but with their high-tier graphics and performance, the prices make sense, given the budget. The original Xbox One went for $500 back in November 2013, but I managed to get mine for $300 in December 2015. The console will most likely range from costing 300-500 dollars, anything more would be insane and wouldn't garner much sales.
Information
Here is some extra information about the Xbox Series X.
Memory | 16 GB
Storage | 1 TB
Display | 720p, 1080p, 1440p, 4K UHD, 8K UHD
Graphics | Custom 1.825 GHz AMD Radeon RDNA 2 architecture
Dimensions | 15.1 cm x 15.1 cm x 30.1 cm (5.9 in x 5.9 in x 11.9 in)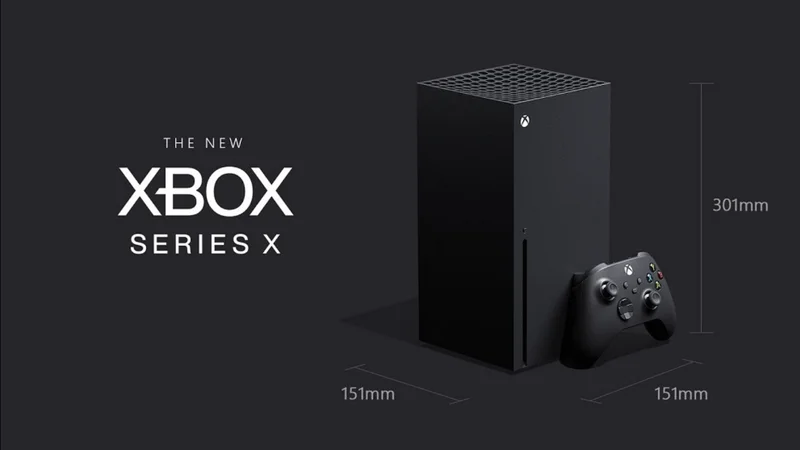 It's also going to be compatible with Xbox One controllers and accessories, so you don't need to spend more money if you've already spent a ton of Xbox One add-ons. Plus, Xbox Live is going to be it's online service, however we don't know if say, if you already have Xbox Live on your Xbox One, will you still need to pay for it on the Xbox Series X? I doubt so, but who knows.
That's all the information we have on the Xbox Series X at the moment. Of course, all is subject to change are leaks and rumors can be false. Until then, that's all we have!