Fortnite: Creative is missing a lot of parts and items from Battle Royale, like fishing spots, but with it's many devices and options, it's certainly possible to re-create the basics of this awesome feature. In this guide, we show a step-by-step tutorial on how to create some fishing spots. Big thanks to YerkYT on YouTube for the tactic, video and images. I highly recommend subscribing!
Steps
Step 1. Get The Materials
The recipes we need for this are:
Circular Smoke prop (From the Spooky Particles gallery)
Item Granter device
Trigger device
Save these items to your hotbar.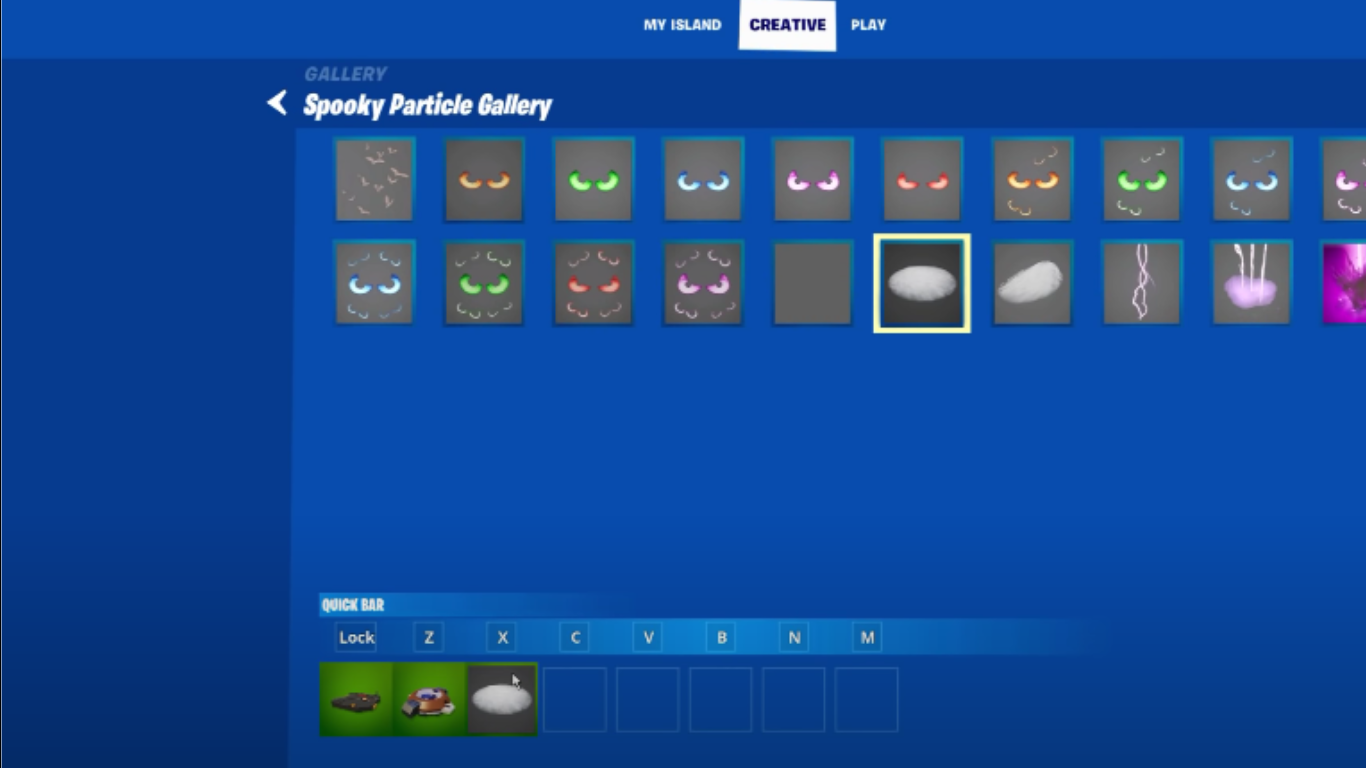 Step 2. Customize Trigger
After selecting the materials, select and place down the trigger by the water. Before I show you where exactly you need to place the item, here are the options you must allow:
Triggered by Player | Off
Triggered by Damage | On
Times Can Trigger | 1
Trigger SFX | Disabled
Trigger VFX | Disabled
Visible in Game | No
Receive Damage While Invisible | Take Damage
When Triggered Transmit On | Channel 1 (Or any unused channel for that matter)
After selecting the options, you must make the devices 4 times larger and place it roughly in the water.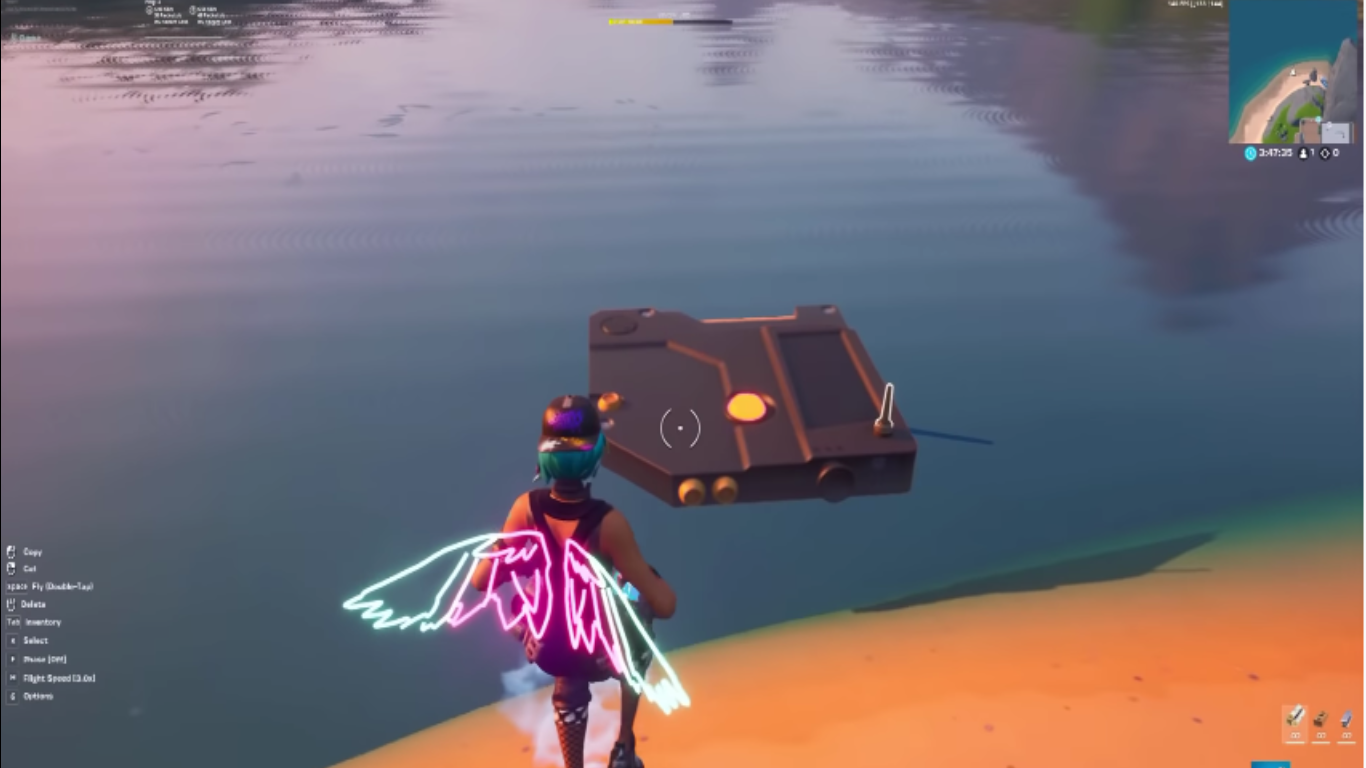 Step 3. Customize Smoke
After that, select and place down the smoke particle on top of the submerged trigger. You'll need to adjust these particles, and to do so, here is the list of settings you need to alter:
Motion Speed | Very Fast
Smoke Tiling | 2x
Motion Type | Ripple
Double Sided | Yes (Optional)
Disable When Receiving From | Channel 1 (Or whatever channel you used for the trigger)
Then, place it down and re-size it to make it be right on top of the underwater trigger.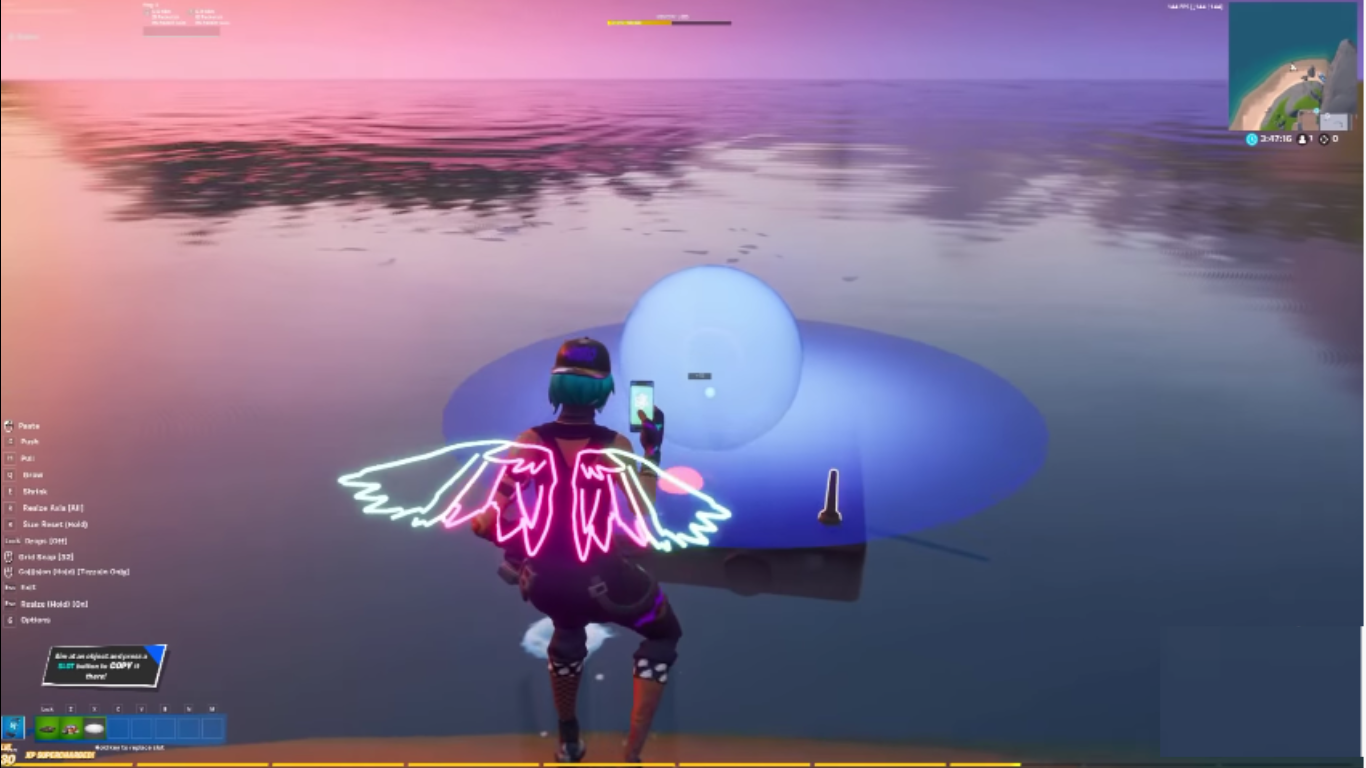 Step 4. Customize Item Granter
The final item you need to place down from here is the Item Granter. Again, change the settings prior to placing it down.
On-Grant Action | Keep All
Cycle Behavior | Wrap
Cycle To Random Item When Receiving From | Channel 1 (Or whatever channel you used for the trigger)
From there, grab all the fish and fishing rewards from the Creative inventory and place them in the Item Granter.
Step 5. Copy And Paste
That's basically how you create a fishing hole! Now to create more of these holes, copy the 3 items in their format and place them around the map, just change all the Channel 1 options to Channel 2 or the channel that comes after the first one you used.
If you're still confused, Creative YouTuber YerkYT uploaded a video on it:
That's all the information I have now! If you're confused, ask for tips in the comments and I'll get to you!