Shell Shockers has a pretty cool newsletter service called the New Yolker, and it's pretty dang neat. The newsletter is monthly and consists of news updates on the game, a redeemable code for an exclusive cosmetic and more! In this guide, we go over how to sign up for the New Yolker and what it has in store.
How To Sign Up
First of all, the New Yolker is completely free, so you don't have to worry if you can't afford this subscription! In order to do this, you must have an official Shell Shockers account, complete with a verified email address. Then, click the mail button in the menu to subscribe to the newsletter. And there you go! Starting on the first day of every month, you will get an email talking about the latest news, as well as a code for a brand new cosmetic!
Issues And How The Cosmetics Work
As of August 2020, there are 20 issues of the New Yolker. Each one has a redeemable code for a cosmetic, but beware, expired/outdated issues do not accept a late code! As for actually redeeming the cosmetic, here are the following steps:
1. Enter The Inventory
After making your way to the main menu, there should be a button to take you to the Inventory, where you can equip your unlocked/purchased cosmetics, including shell colors, gun skins, hats, stamps and more. As you can see, my character is very basic and has a simple cowboy hat on.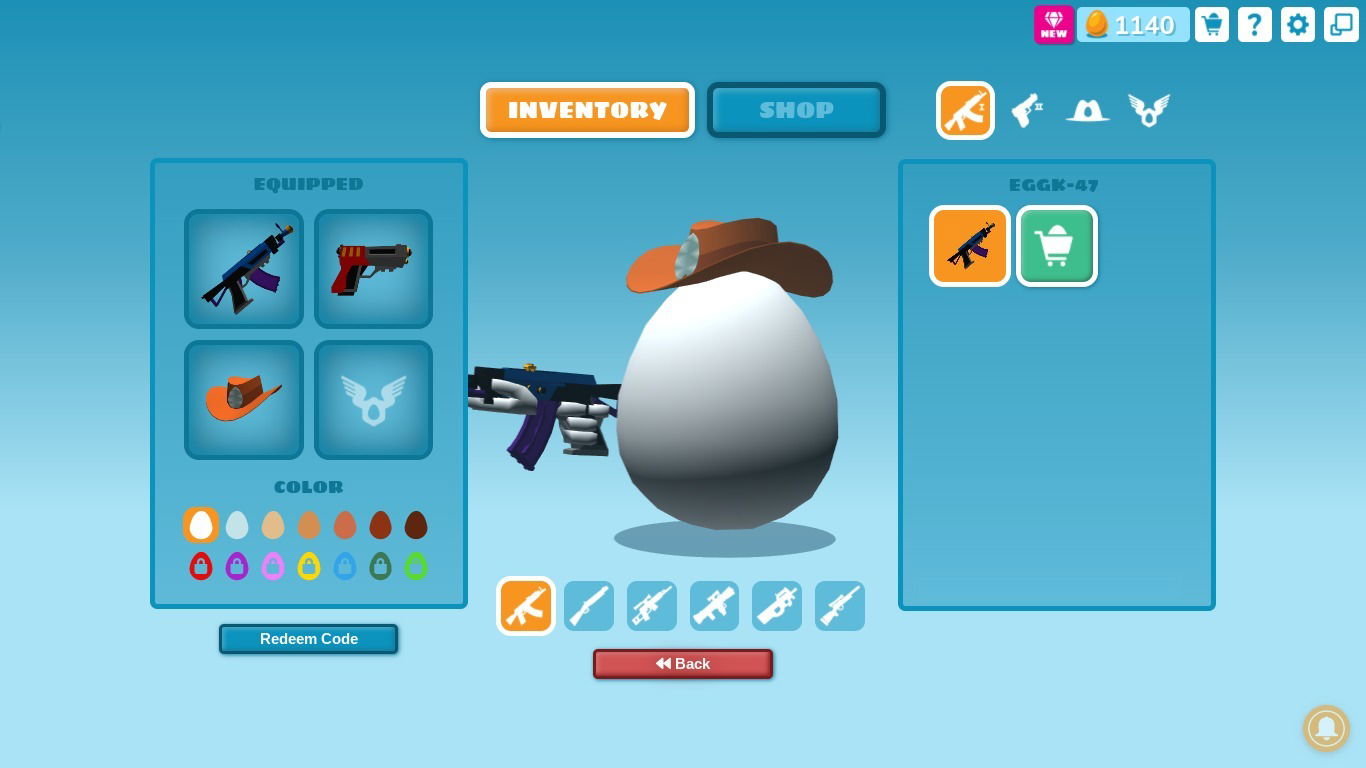 2. Head To "Redeem Code"
By the bottom-left of the screen, there is a button that allows you to redeem a code. Go there, and enter the code you've been given in the newsletter! The item will then appear in your inventory.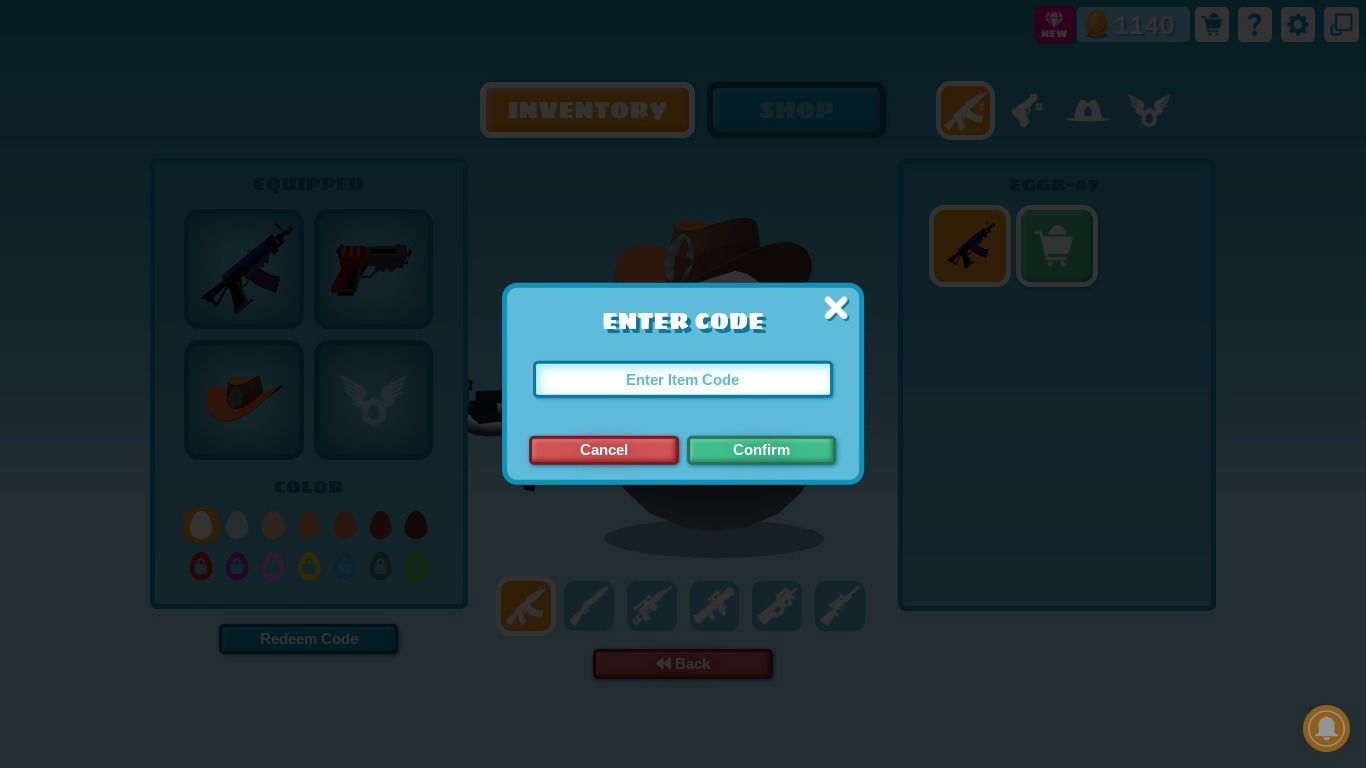 August's reward is the scorching Fire stamp! While basic, it does make sense given August is one of the hottest months of the year. We'll see what September has in store!